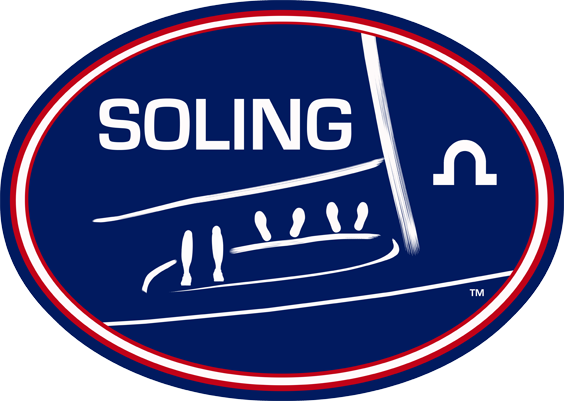 Steinbach Soling European Championship the main event of the year
written by Matias Collins on May 12 of 2022 and read by 124
AUT 7 the local here candidate to the title
Wiedermann/UYCAs/Zipfer Trophy 2021

With the recent frustration after 6 days and no winds at Lake Chiemsee, teams started to focus on their next events, but what is worst for me here writing this article, after spending a few more days at the German Bavarian lakes, was to see the sun and wind again at the Chiemsee, Starnbergsee and inclusive the Attersee on Sunday and Monday. Really unfair to many travelers from so far that sat around waiting for wind during the Worlds… and now they have the chance to meet the wind at the flat waters of Attersee, Austria(OE).

The European Championship starts on August, just after the Zipfer Trophy leaving a day in between for a quick inspection of boats that doesn't have obtained the ByPass status, both events are held at the same lake a couple of miles of each other, and it will end in September after 5 racing days. The positive point for all the boats that did the inspection at the worlds will be less complications and much more time in the water.

The event is special, it is the return of an European Championship to Attersee for third time at the SCK (2001, 2011, 2022), yacht club that celebrates its 60' anniversary and started to plan the event about 4 years ago, winning the bid during 2017/2018.

Recently the OA granted the main sponsorship from STEINBACH a famous pool maker, becoming the event title:
Steinbach Soling
European Championship 2022

The president of the club Stephan Beurle is part of AUT 7 sailing with Florian and Michael Felzmann, a team to consider as they are one of the candidates. Steinbach not only sponsors the event but also the local hero and favorite for the title.

Despite the event has been released today, the NOR and the entry system were already working at the event website which you can access through the typical www.solingeuropeans.com and before this press release already had 23 teams from 9 different countries registered that are looking forward to take advantage of the reduced entry fee that expires on June 15, do not miss this date!.

Below you can find an excellent video of the regatta location and their typical competitors.
We are looking forward to see you in Attersee and make it happen what was not possible at Chiemsee: fantastic sailing, superb competition and an amazing program.

Video from SportConsult / Gert Schmidleitner / SCK
print
share via
Whatsapp
e-mail
BE THE FIRST TO MAKE A COMMENT
but you need to LOGIN BEFORE